Get Your Macaron Filling Recipes HERE!
Thanks for your interest in macarons! Some lip-smackingly delicious macaron filling recipes await you. From Chai Vanilla Macaron Ganache to Mascarpone Cream Liqueur Sensation to Tangy Lemon Curd … you will get all these delicious recipes and more!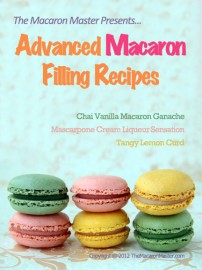 While included in the special report you may also download our helpful macaron templates. Piping perfect macaron shells or macaron domes without a template can be tricky and even some professional patisserie chefs can't do it.
Our templates make piping easy!

We have created two templates for you. One, for small (1.5in/3.81cm) macaron domes and the other for big (2in/5.08cm) macaron domes. Small macarons look divinely cute and the bigger ones… well, they pack more goodness with every bite!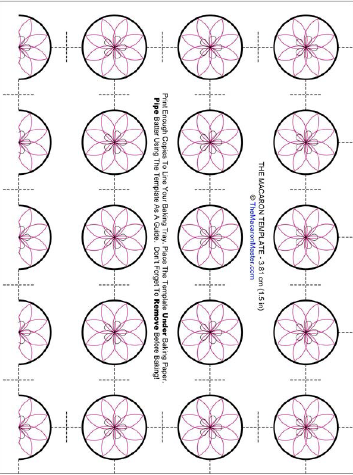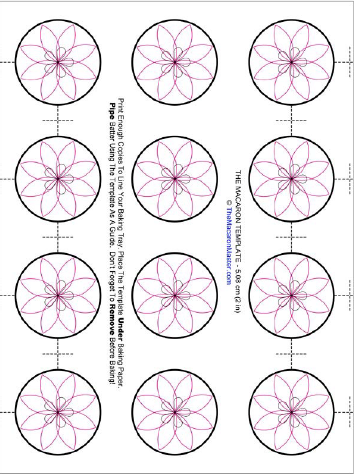 The Macaron Master |

Step-By-Step Guide To Help You Master French, Swiss & Italian Macarons!

If you're serious about macarons then consider investing in The Macaron Master – world's first and only step-by-step illustrated guide that teaches you how to make smooth, bakery-quality French, Italian & Swiss macarons and SELL them for a profit!
It also gives you a complete blueprint to help you start your own macaron business from your kitchen – without any baking experience. Grab a copy right now!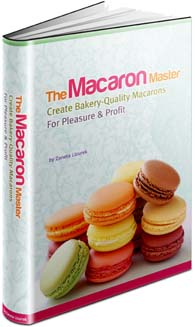 Questions? Problems? We are here for you! Simply send us a quick message via our Contact Form and we'll get back to you asap!