Macaron tower or macaron croquembouche looks magnificent at weddings, anniversaries and special occasions. It can make your event even more memorable and special.
To create your own macaron tower you will need:
a good macarons recipe
a Styrofoam cone
and some inspiration (many great ideas below!)
At the end of this post you will find a handful of links and places where you can buy your macaron tower supplies. Here I also show some amazing macaron tower photos that I have collected  – they are a great source of inspiration!
My personal macaron tower collection – I call it the 'ultimate collection' since it's probably the biggest one that you'll ever come across…at least it's big!
If you want to make your own macaron tower then you probably need some inspi-macaron-ation. Hopefully what you see here will inspire you to make your own macaron tower some day! Here's a great macaron tower I found on Oprah.com – who says one-colour towers don't work!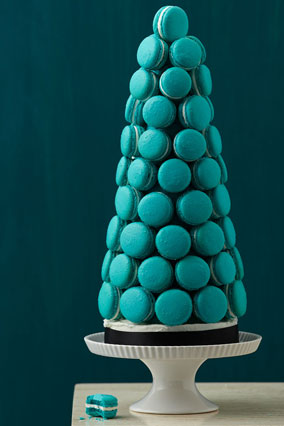 Macaron tower by Snowfern…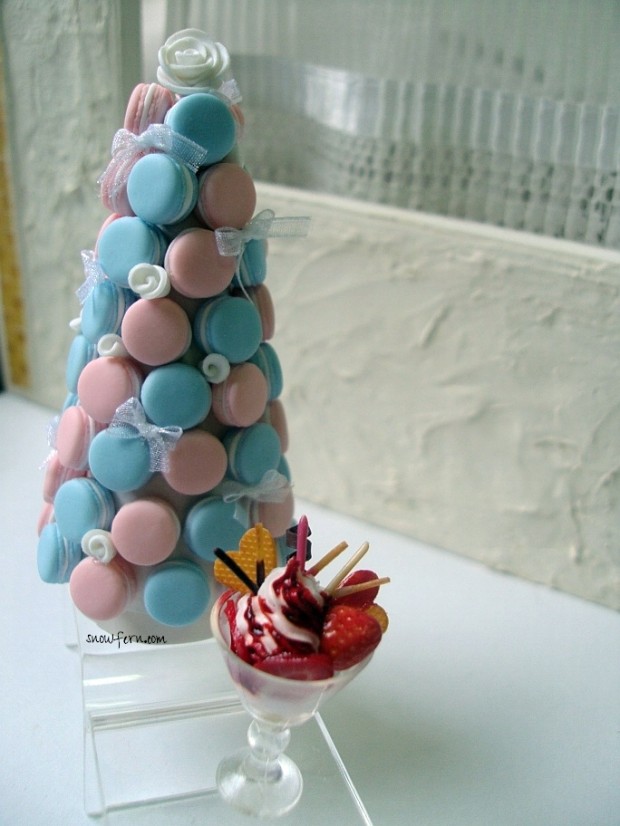 The following few images come from the bronzebudgetbride.com website – beautiful!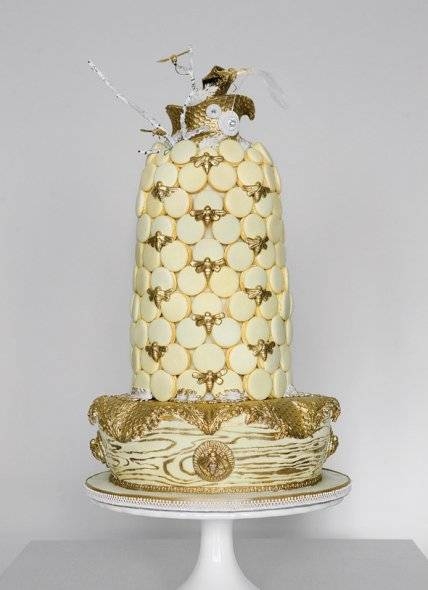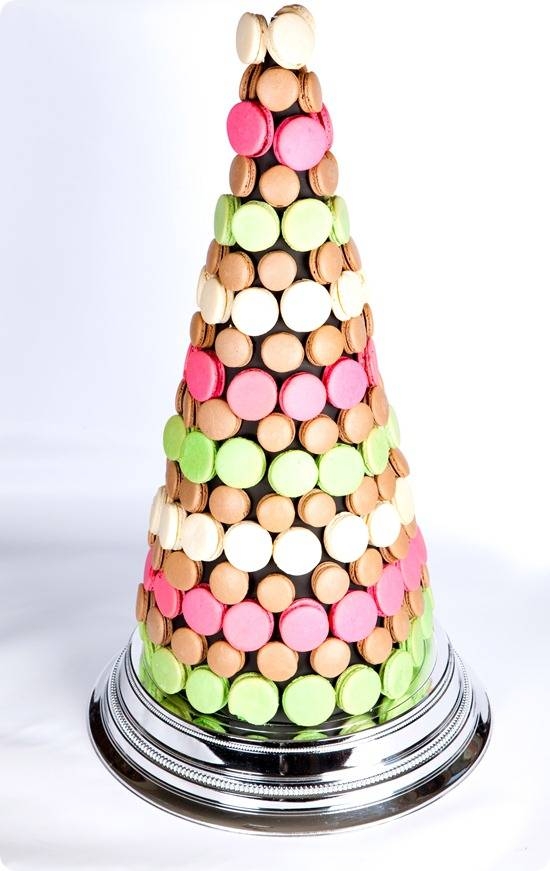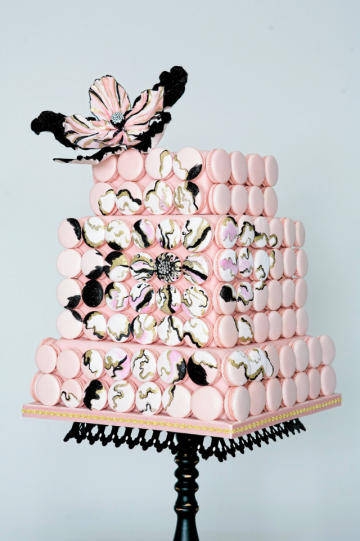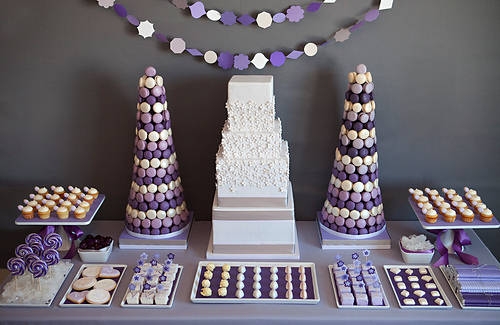 Simple and elegant…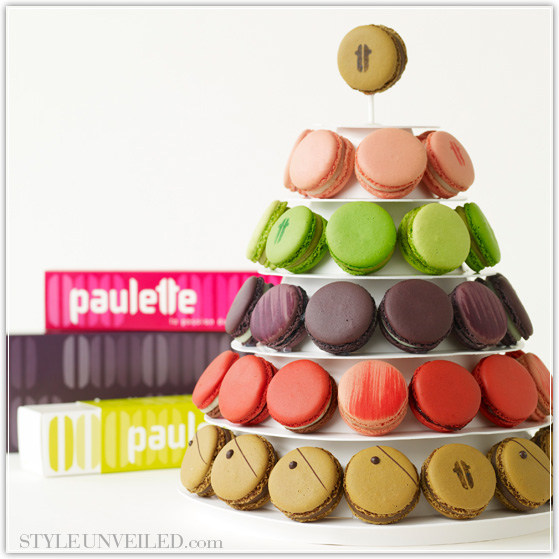 This though not a macaron tower is still a work of art…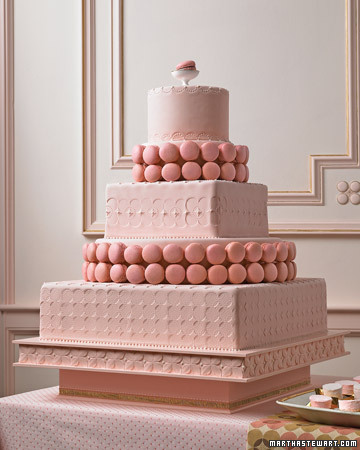 Lots of colours here!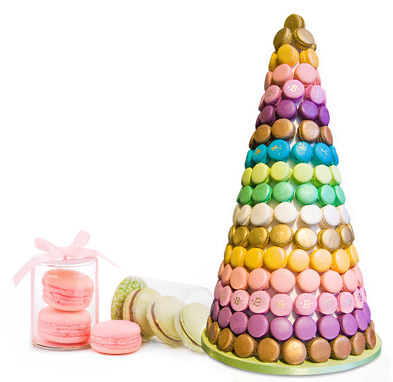 I think here they offer to make a macaron tower for you. Looks beautiful, I'd probably have the toothpicks hidden.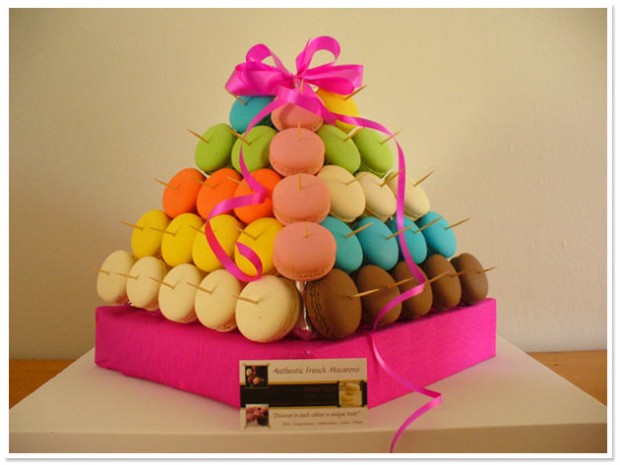 Here's a Lemon Cake and French Macaron Tower made by someone who says is not a Pastry Chef – he just likes fancy desserts!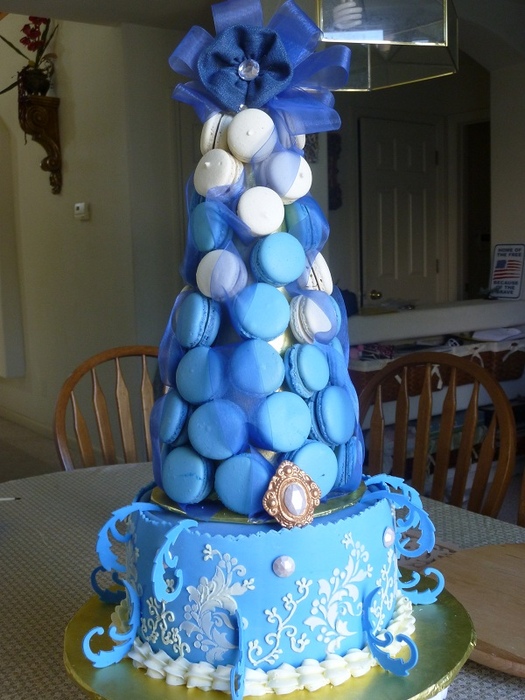 This is interesting…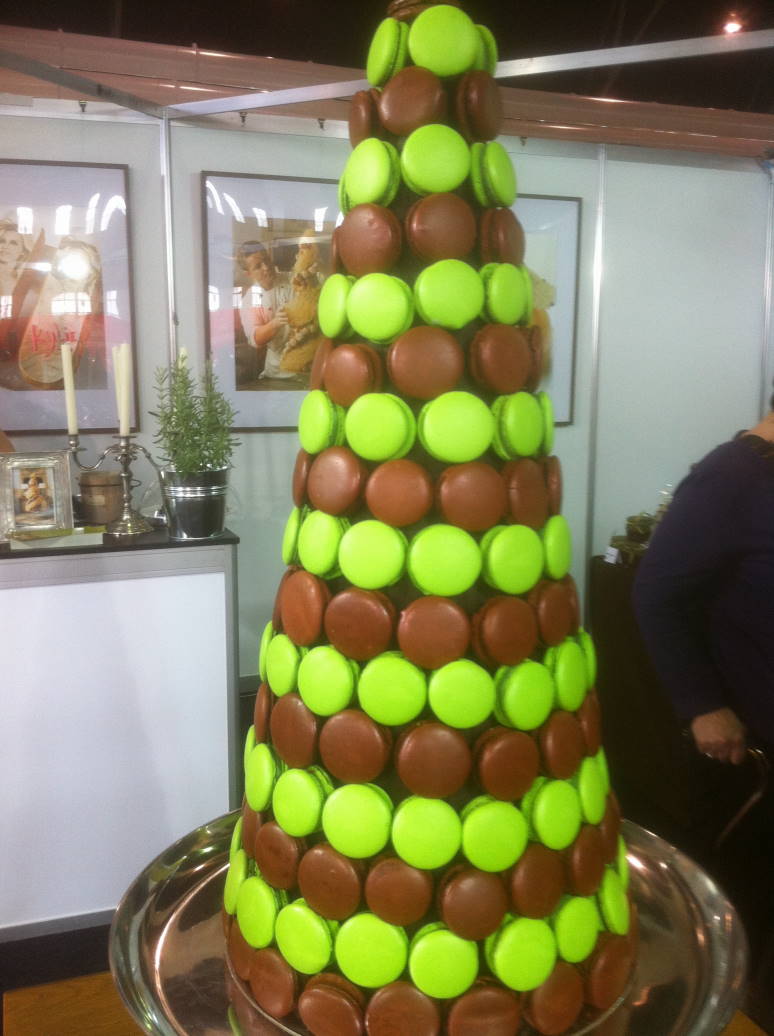 This one certainly looks different.  Are those macarons all packaged individually?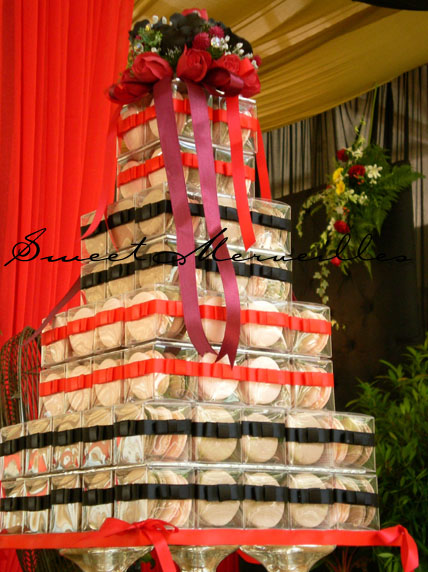 Here's a macaron tower created by Adriano Zumbo…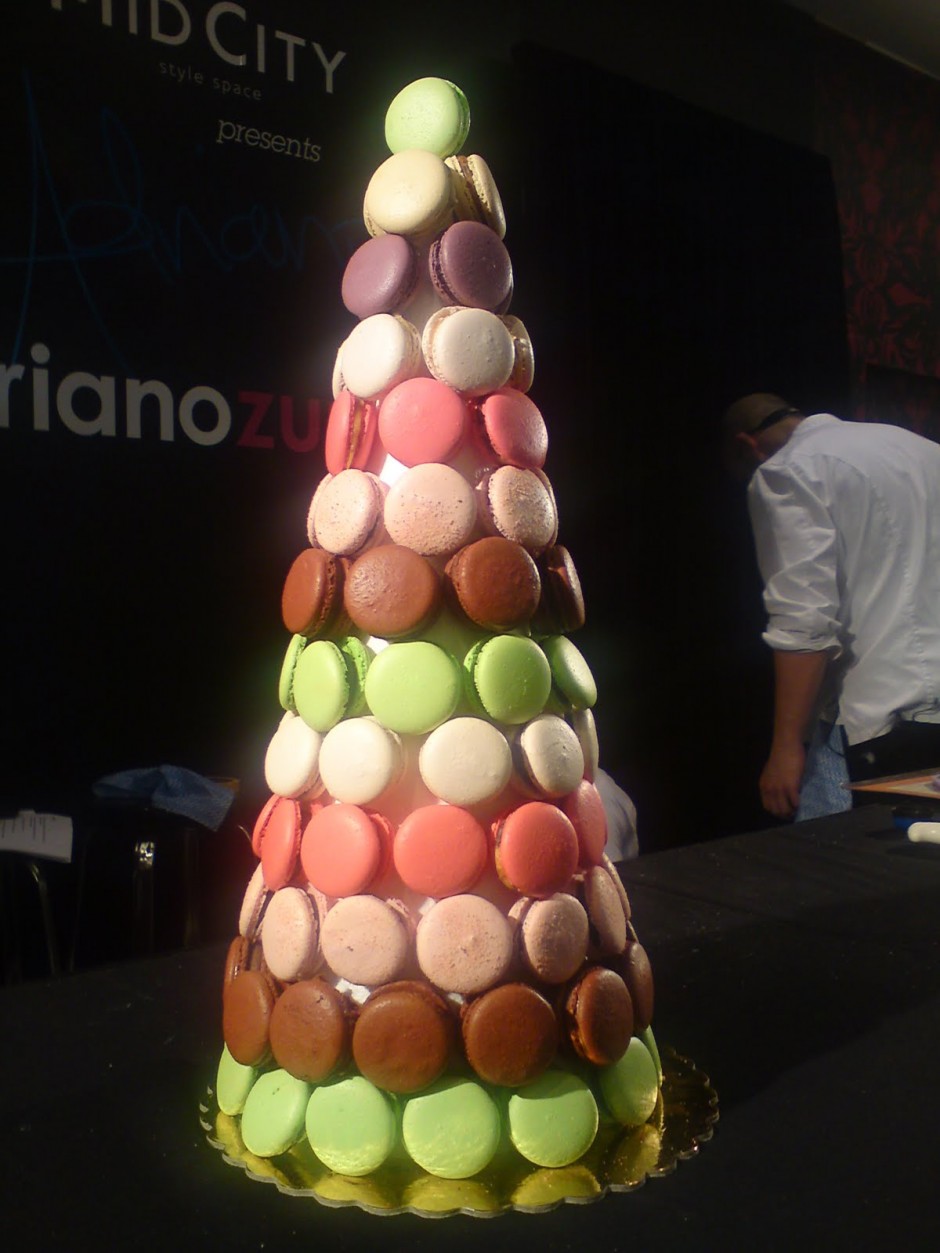 Here's a simple small macaron tower that still looks gorgeous!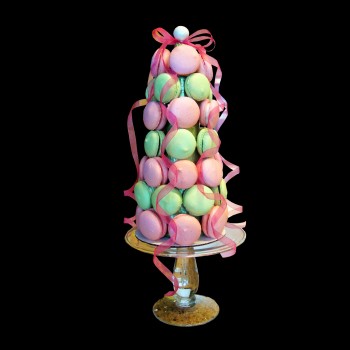 I found this on FlickRiver.com…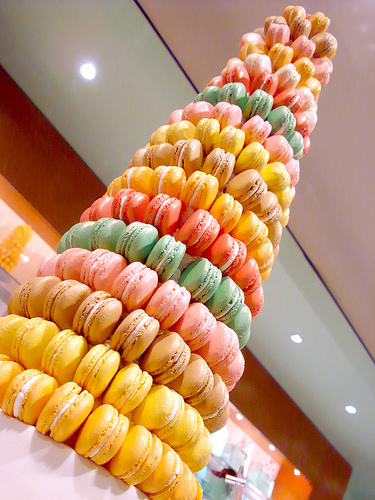 Here's on from Pistachio Laura's Photostream…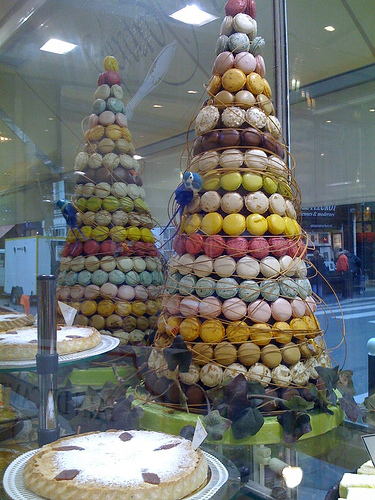 I found this massive macaron tower on this blog – my fridge wouldn't house this one!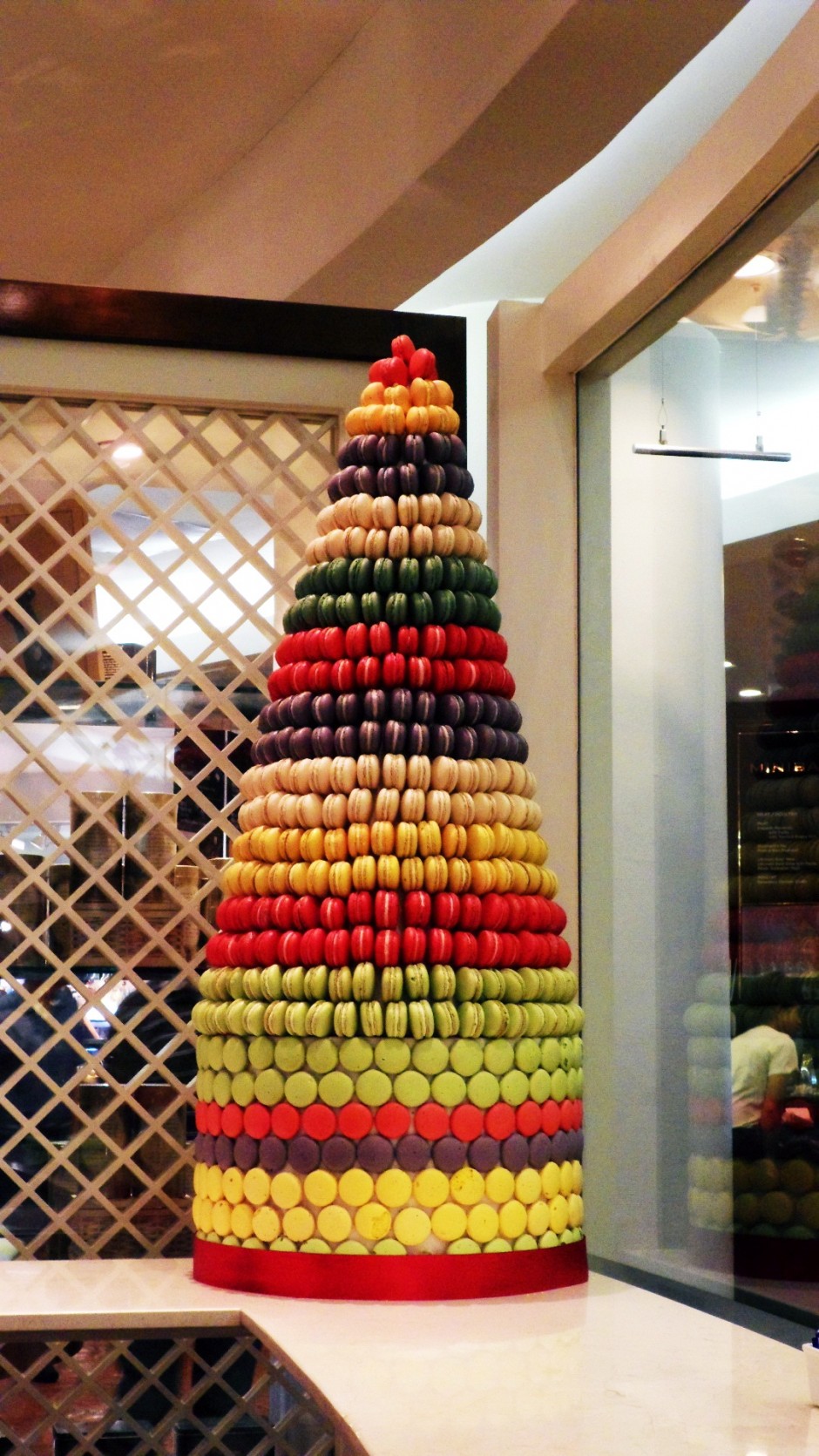 Small image but interesting concept…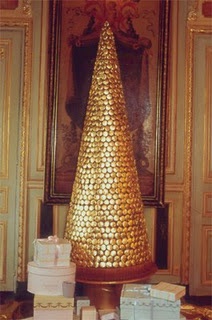 Eiffel tower macarons…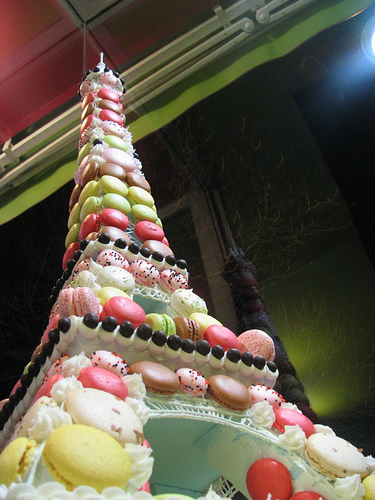 Here's a wedding macaron tower: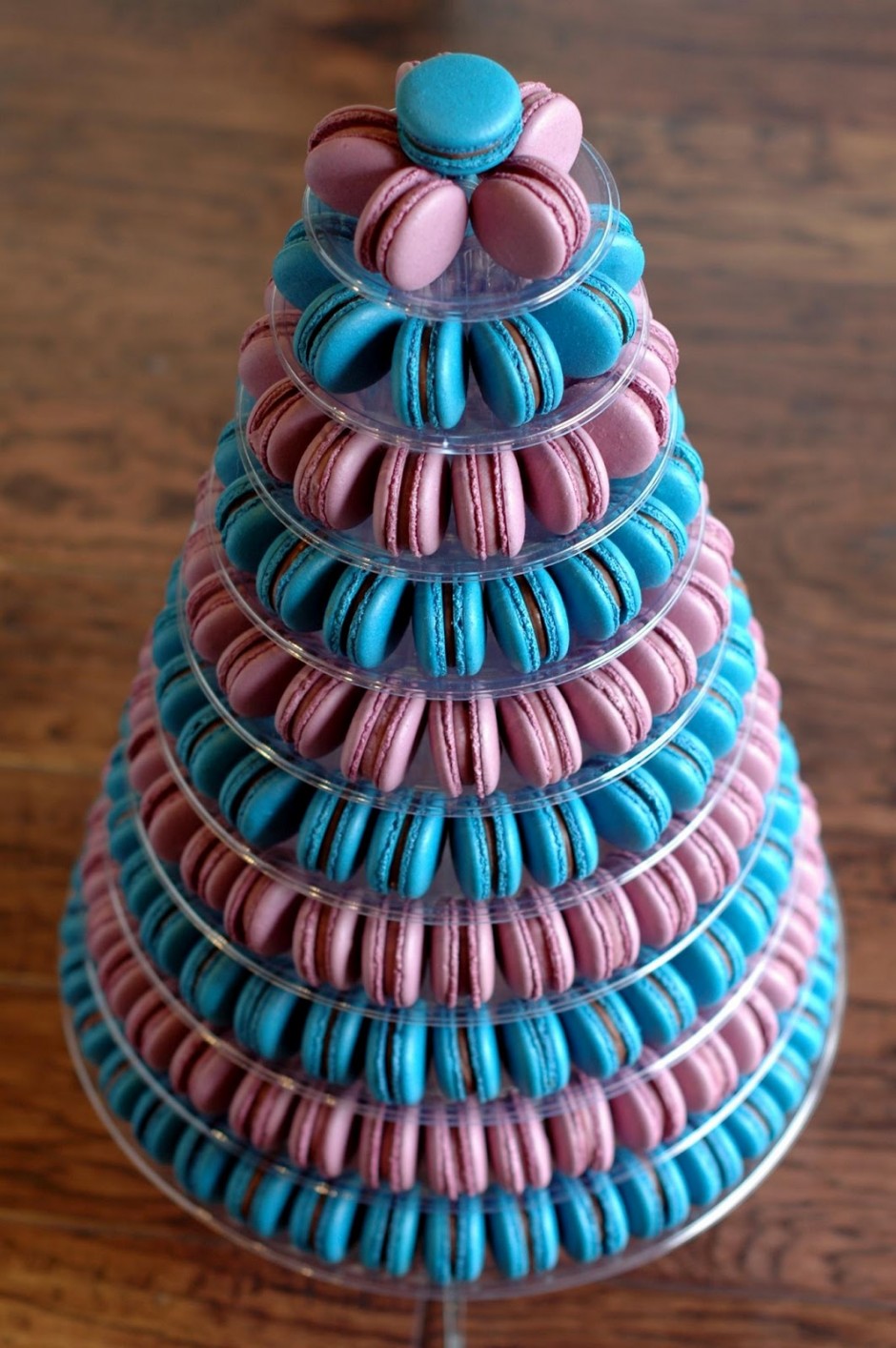 And here's an idea for Styrofoam balls – from Love My Foods And Sugar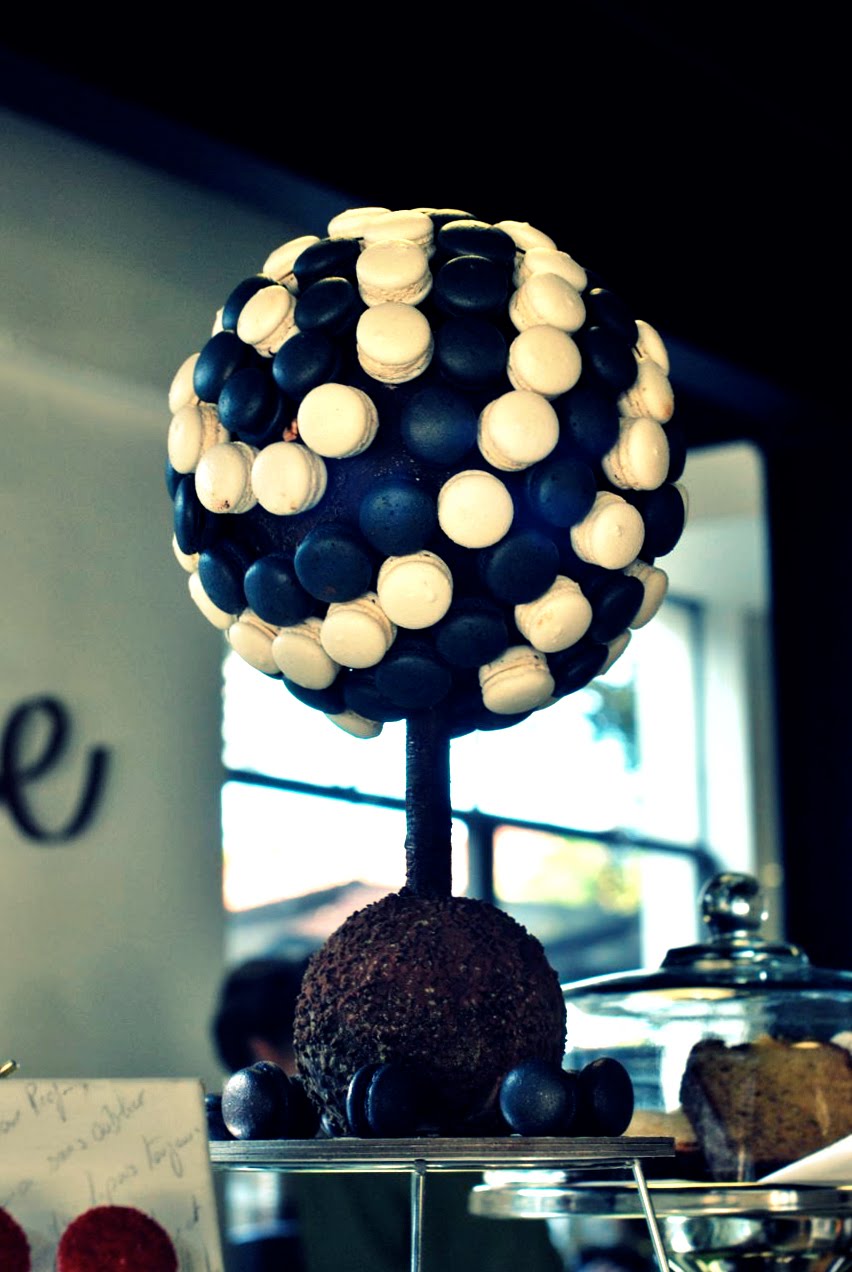 So much for inspiration!
Time for you to make your own macaron tower and if you don't have a reliable macarons recipe then check out our great guide below!
How to make a macaron tower – useful tips…
You'll need to make lots of macarons for this exercise. Yes, your hands will hurt from all the piping! As to how many macs you need… Basically, the bigger the macaron tower the more macarons you will need! Now, I am sure that you have figured that out already. As a rough guide you will need about 60 macarons to decorate a 35 centimeter cone. Make sure that you use a template so that they all come the same size.
A macaron recipe
I'm assuming that you have a reliable recipe. A good macarons recipe should help you create smooth, melt-in-your mouth macarons that look delicious. I would go for Swiss macs – not as delicious but they are actually 'tougher' which is what you need. When it comes to choosing the right colour for your shells… Just let your imagination guide you how colourful you want your macaron tower to be.
You can use one colour, two or just like in the pics above, as many colours as you like!
Filling macarons for your macaron tower
With your macarons be sure not to overfill them otherwise they will get really heavy and possibly slide down – ruining your macaron tower project! My preferred filling for this is chocolate ganache filling. Somehow dark chocolate works best, you can also try using more chocolate and less cream when making the ganache to make the filling 'tougher'.
Also, you need to make your macarons all the same size as gaps and size variations probably won't look good. You can download The Macaron Template – it makes piping round shells so much easier!
The Styrofoam
You will also need a Styrofoam cone, and you can do a quick Google search for those or get it from the following online shops:
Amazon.com is a good place to start. It's probably best if you visit the site and use their search functionality to see what Styrofoam brands and sizes they have available. I did a quick search and here's what I was served:
Amazon's Styrofoam cone + Styrofoam ball on Amazon. There is more!
Keep in mind that if you're outside of the U.S. then it may take some time before Amazon stuff arrives on your front porch, while a great service they need to work on their delivery times a little. Then again, your experience may be different!
Here's another one The Styrofoam cone – it's a HUGE cone (30″ tall x 15″ bottom diameter!)
You can also get it from Walmart.
Michaels.com also stocks them but I prefer them in white, not green.
Building your macaron tower
So, at this stage you need to have your macarons and the Styrofoam cone ready. You're probably wondering how to attach them to the cone and you can use melted chocolate or royal icing, however I recommend using toothpicks to attach the macarons. You can also try wooden skewers (thicker than toothpicks). First, pin the skewers to the cone and then attach the macarons to the skewers. Be gentle!
A word of caution, be careful so that you don't handle the macarons too much! It's a delicate cookie. 😉
If you're wondering where to start with your macaron tower… Simply start at the bottom and work your way up. Once you get to the top, you can drizzle the macaron tower with melted white chocolate. Sprinkle it with sparkling sugar or cake sparkles. This little detail will give it a little touch but you can skip this step if you like – this is your macaron tower!
Storing your macaron tower
The biggest issue comes with storing your macaron tower… you need to put it in a refrigerator so that it sets. Is your fridge big enough …? You may have to take out some of the shelves to makes some room!
Plan ahead
Be sure to start couple of days before the macaron tower needs to be ready – don't leave this exercise to the last minute!
Looking for a macaron recipe that produces TOTALLY SMOOTH macarons?
The Macaron Master is a step-by-step illustrated
macarons recipe
that shares the coveted tips and techniques celebrity chefs use to create delightful macarons for glossy magazine photo shoots.