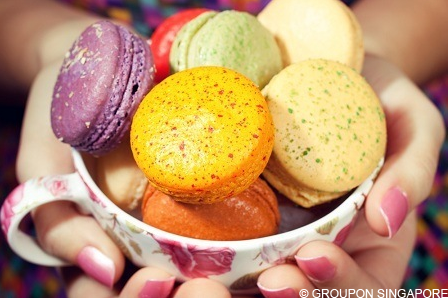 Here's a macron baking workshop for all those macaron lovers looking to attend a hands-on baking class! We are not running it but I hope many of our readers would love to know about it – especially if you're in Redhill, Singapore.
So, if you're in Singapore just hit the link above to enroll in the macaron workshop for a great price.
They say you can choose between 2 options:
For $38, you get a 2-hr macaron baking demo class + recipes
For $55, you get the above + 1-hr hands-on session & macarons to take home
Considering macarons cost up to $3.50/each then it's probably worth knowing how you can bake them at home. Oriton School, Macaron Baking Workshop promises to show you the fundamentals to baking a perfect batch of macarons. And you can even take home the recipes you learn about during their session!
Want to master the macaron?

Consider this…
>>> The Macaron Master can teach you how to bake bakery-smooth macarons that taste divine without you leaving the comfort of your home! Think about it as a macaron baking 'workshop' you can access anywhere, anytime for a fraction of the cost of a typical macaron class. To learn more about The Macaron Master – click here!