On the weekend I went to Lindt for macarons! Well, so I thought. Lindt don't call their macarons 'macarons' but delice!!! At, first I thought it was some kind of a mistake as they surely look like macarons and the majority people in the shop were ordering macarons but then I picked up a Lindt macaron brochure and to my surprise it was all about their Lindt Delice Collection!
So I ordered some and went in to my little macaron ritual thinking why is this little cookie called a delice? Have to confess: I still have no clue! They look like macarons to me. Here's the three I ordered…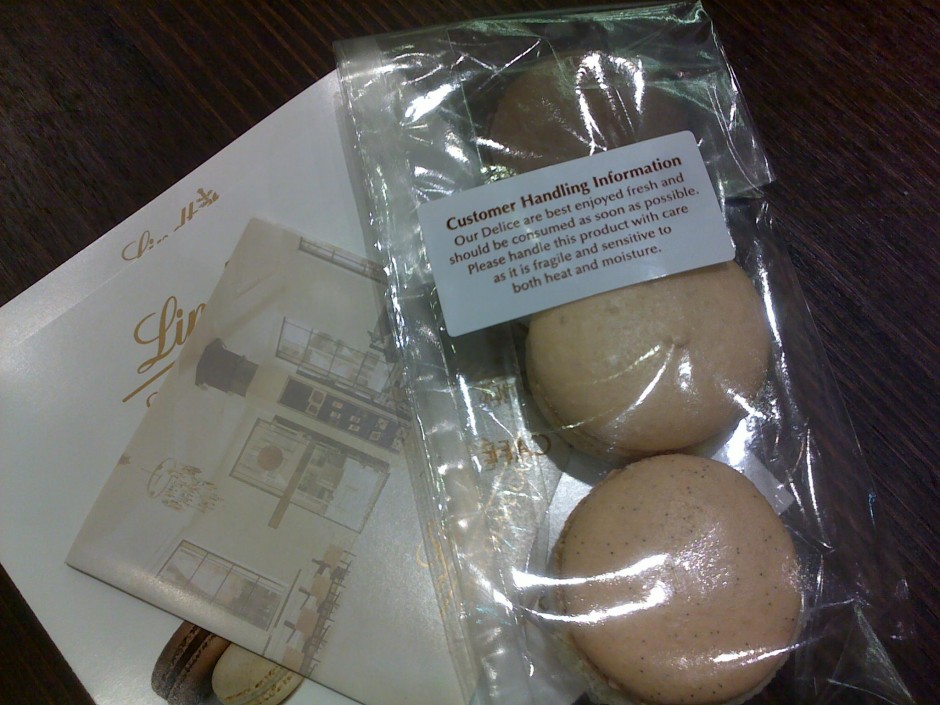 Champagne macaron, cocoa macaron and vanilla macaron – sorry delice! But you know what I mean :). I am just going to call them macarons from now on, ok? My favourite out of the three macarons? I have to say it was the Cocoa macaron! The cookie was full on the inside and smooth on the outside. The velvety filling was divine – it just melts in your mouth. The other two flavours were okay but there was something about the dark Lindt chocolate.
Lindt macaron collections:
They have their normal Macaron (Delice) Collection and their Seasonal Collection with some exotic flavours like Apple-Cinnamon and Lime & Ginger. This little macaron brochure that I picked up from there has a picture of 19 macarons in total.
Here are just some of their macarons:
Strawberry Macaron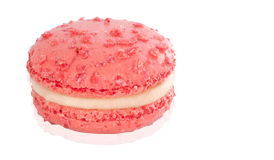 Crystallised lilac tops this macaron filled with a velvet white chocolate and strawberry cream filling.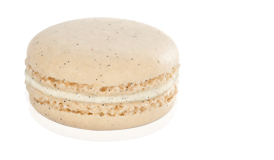 Vanilla Macaron
A beautiful bourbon vanilla macaron with a luxuriously smooth vanilla and white chocolate cream filling.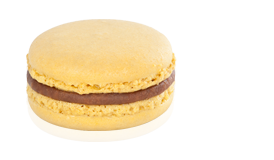 Salted Caramel Macaron
A caramel macaron balanced with a touch of Murray River pink salt & milk chocolate cream filling.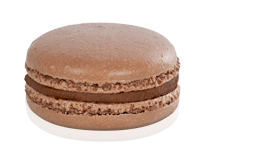 70% Cocoa Macaron
A intensely dark chocolate macaron that melts away to reveal the full flavour of Lindt Excellence 70% Cocoa dark chocolate cream filling.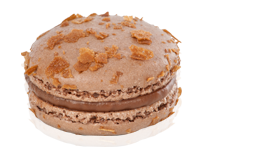 Hazelnut Macaron
This fine chocolate meringue is filled with a gianduja (a delightful chocolate and hazelnut paste) and milk chocolate cream filling.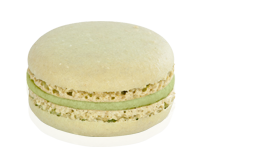 Pistachio Macarons
Lindt says that their Chocolatiers achieve the perfect balance with a sweet pistachio macaron and a luscious pistachio and white chocolate cream filling.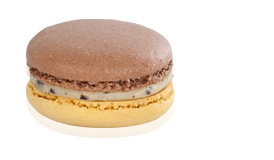 Chocolate Banana Macarons
A classic flavour combination from our Master Chocolatiers made with Lindt Excellence dark chocolate pieces through a banana and white chocolate ganache.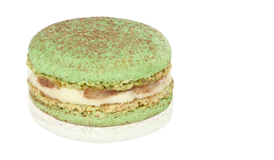 Apple Cinnamon Macarons
The refreshing taste of crisp green apples balanced with warming notes of cinnamon and Lindt white chocolate between cinnamon-dusted shells.
So… What do you think? Remember, they have many other flavours – too many to list them all here!
All their fillings are chocolate based – I couldn't find any buttercream fillings (maybe that's why they call them delice?). Which is totally fine but some may find their fillings a little too sweet.
So I am looking at this Lindt brochure again and there is this little explanation behind their delice philosophy.
"The French call them Macarons, but at the Lindt Chocolate Café they are 'Delice'. Two delicate halves of almond meringue that melt in your mouth to reveal a deliciously rich chocolate cream filling. With an exotic array of flavours, Delice are perfect with Lindt's teas, coffees or hot chocolates."
So, there you go. Interestingly they still call them 'macarons' in their delice descriptions! (See their Salted Caramel one above!)
So much confusion – why not just call them what everybody calls them??