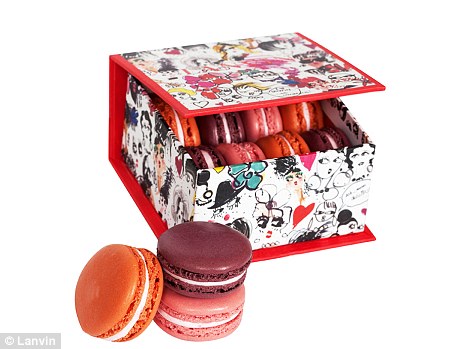 If you are in France then head over to Ladurée … no run there! For a limited time you can grab 8 pieces of heaven packaged in a stylish box created by a fashion genius, Alber Elbaz.
The cute, collectible boxes are covered with playful sketches and adorned with a red grosgrain ribbon. Can't see the ribbon but they say it's there!
Ladurée macarons are not your typical little macs… Once baked and filled, the Ladurée macarons are put to one side for 2 days before going on sale. They say that this is the time it takes to achieve a perfect balance between texture and flavour. Mmmm.
With each new season, Ladurée pays tribute to its most famous creation by creating a new flavour. this time they also created a new macaron packaging!
…Gorgeous on the outside, filled with 8 cute little macarons on the inside. So once you finish eating your treats, you're left with a beautiful macaron souvenir!
See The Macaron Master to learn how to bake smooth and delicious macarons in your own kitchen – a superb recipe for macarons!