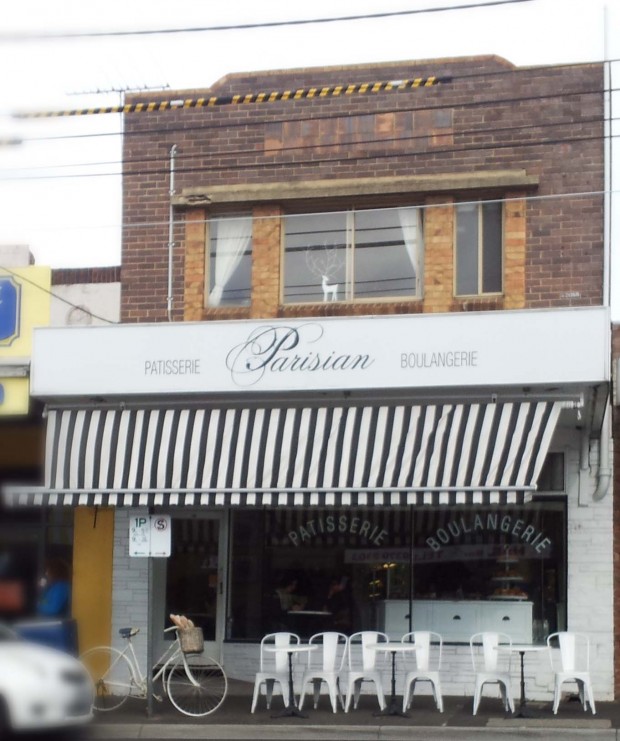 I have to tell you about this fantastic French Bakery called Parisian Patisserie Boulangerie that serves delicious French pastries, croissants, brownies, brioches, and recently I got to try their macarons.
I usually pick up treats when I am in the area and never been disappointed. They also serve scrumptious authentic French bread.
Sugar lovers, rejoice! Here you can feast your eyes on all the sweet goodness. There are more treats there (hope you can blow up the image to see it all!).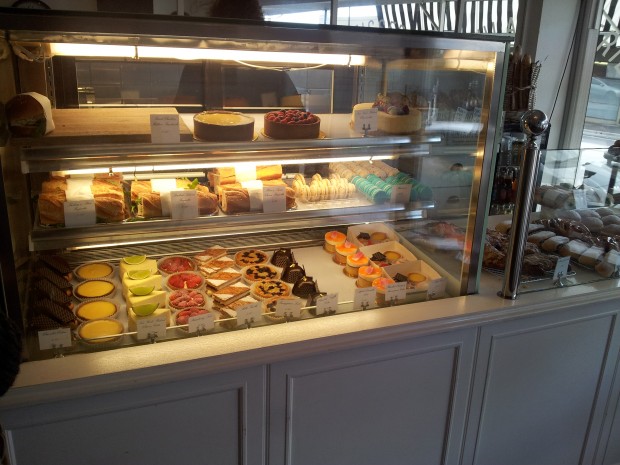 A quick look around this small but cozy 'sugar sanctuary' should reassure you that you are in the right place.
Hold on… is that a book collection in the corner? I was eager to check out the titles! …a few of Pierre Herme books in there, that's where they get some of their inspiration from. 😉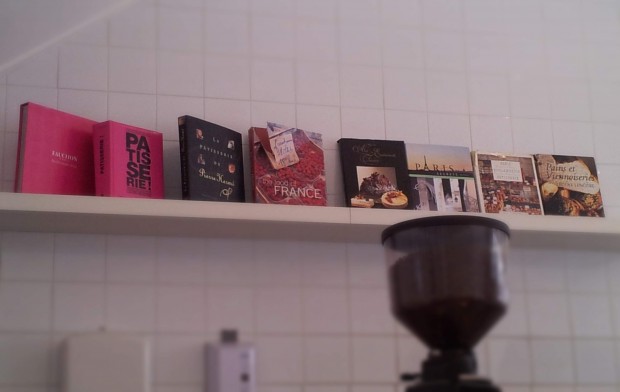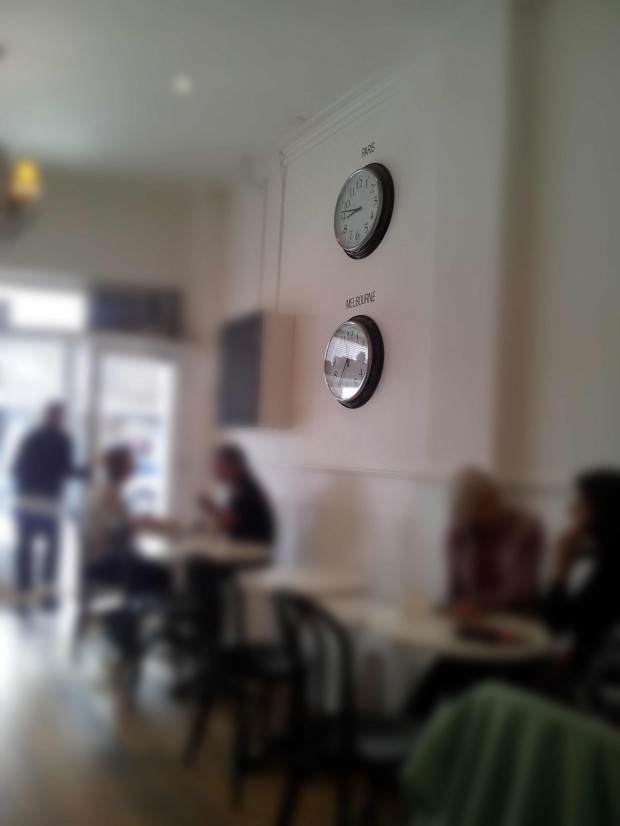 After carefully selecting my treats I sat down waiting for the order to grace my little table. Those clocks on the wall certainly look great. What time is it in Paris?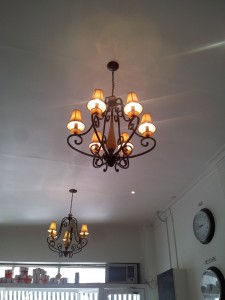 Another look around the shop and a quick glimpse up the ceiling… uhh, I love those chandeliers.
Finally my order has arrived. Macarons are all about presentation and these macs certainly look fine. Except the bit of cream on the shell that usually happens when you mishandle a macaron – easy on those shells! I am not sure what flavour they are as they are just called plainly 'macarons' here and they only had two types when I was there.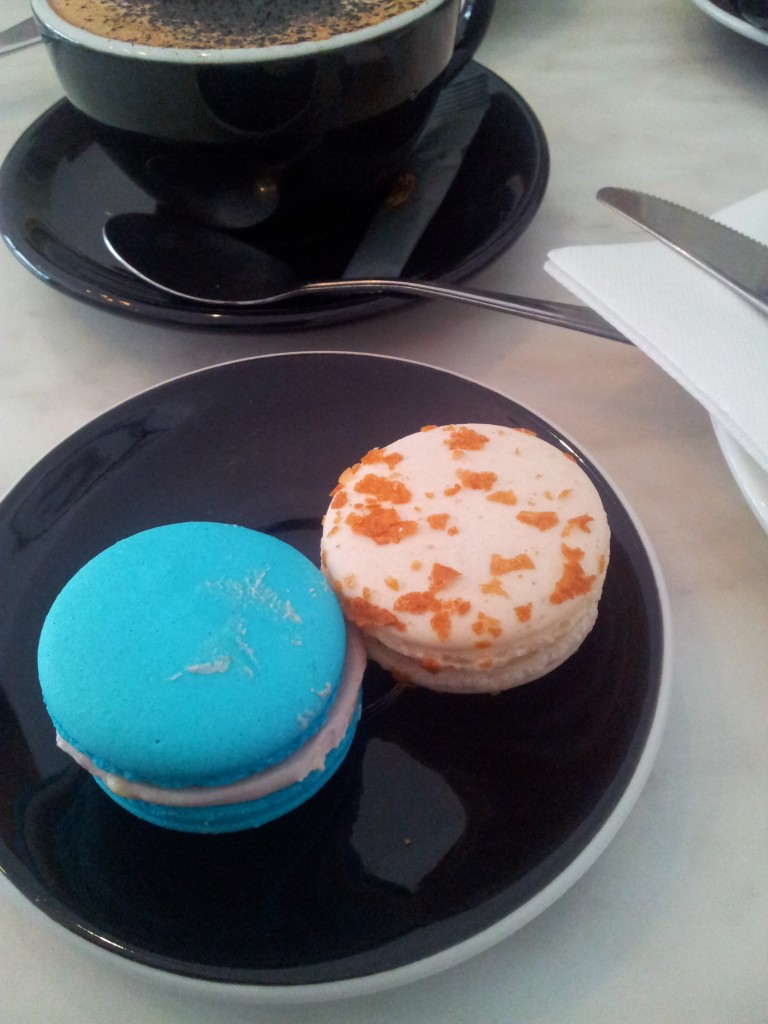 …hmmm, I will let you figure which one tastes a bit like caramel but it's hard to tell the exact flavour. I can taste butter through the filling. The blue macaron filling is much smoother … the shells look like French shells. A few more bites and…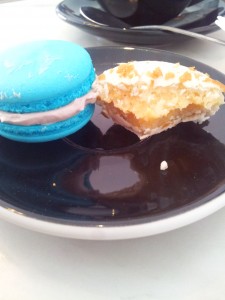 Now, onto my other treats!! What, did you think I only came here for the macarons?!?
Overall, this place is a must visit, so if you are in Melbourne (Australia) then keep the following place in mind:
19 Keilor Rd  Essendon VIC 3040
(03) 9379 3815
Be sure to get here early in the morning!