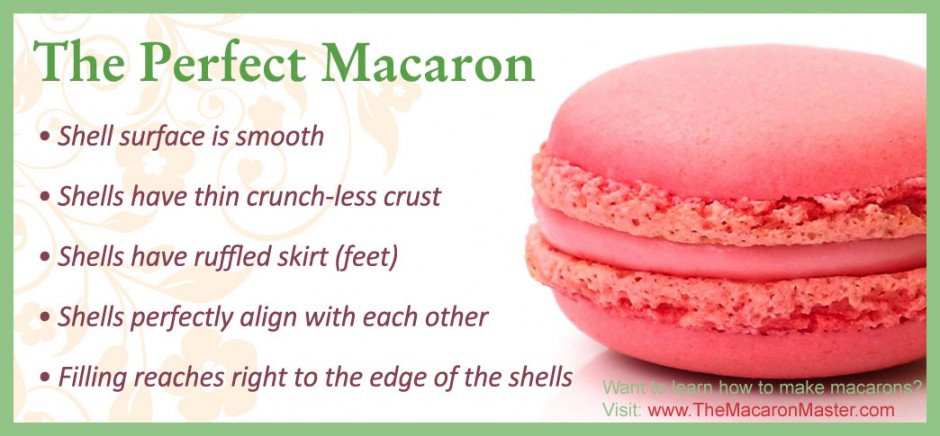 There is something thrilling about the macaron, that makes other pastries seem lifeless and heavy. These domed sandwich cookies come in an endless array of colors, from delicate pastels, to sultry shades of black, purple, and raspberry.
A macaron is not the same as macaroon. The macaron is made from two cookies, joined with a layer of ganache, buttercream, or jam. The cookie is domed, with a smooth shell, and a flat bottom.
Along the bottom of each cookie, is a small ruffled layer called the "foot" which forms as macarons bake.
Macarons range in size from 4 (1.5 in) to 8 cm (3.1 in), but are generally on the smaller side. When you bite into a macaron, the shell should crack and break with ease, giving way to a chewy middle layer of filling.
Macarons have a long history, transforming from an Italian pastry into the elegant French sandwich cookie popular today.